Richland Area Farmers' Market – Use your FoodShare benefits here!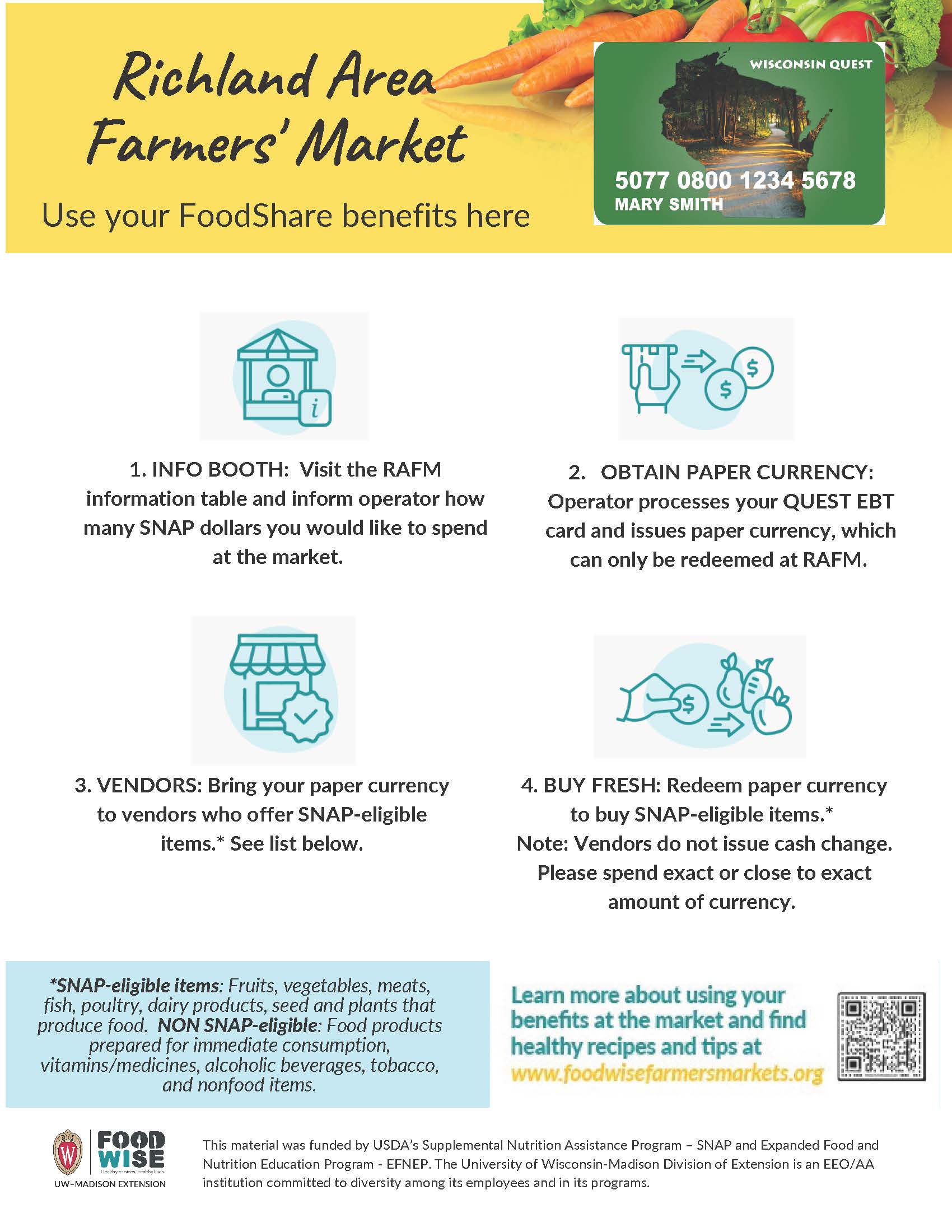 1: Info Booth: Visit the RAFM information table and inform operator how many SNAP dollars you would like to spend at the market.
2: Obtain Paper Currency: Operator processes your QUEST EBT card and issues paper currency, which can only be redeemed at RAFM.
3: Vendors: Bring your paper currency to vendors who offer SNAP-eligible items.  *See list below
4: Buy Fresh: Redeem paper currency to buy SNAP-eligible items.*  Note: Vendors do not issue cash exchange. Please spend exact or close to exact amount of currency.
*SNAP-eligible items: Fruits, vegetables, meats, fish, poultry, dairy products, seed and plants that produce food.
NON SNAP-eligible: Food products prepared for immediate consumption, vitamins/medicines, alcoholic beverages, tobacco, and nonfood items.
Learn more about using your benefits at the market and find healthy recipes and tips at: www.foodwisefarmersmarkets.org