Thursday, December 10, 2020 | 1:00 pm to 2:30 pm 
Register by 5:00 pm, Dec 09 at https://go.wisc.edu/2rcpis
This year has brought many challenges and surprises to farmers and agriculture professionals across Wisconsin.  Join us as we wrap up the year with "2020 Tough Talk: Difficult Conversations, COVID-19, and Taxes", the final webinar in the "Fall 2020 Farm Management Update Series".  This session will be held at 1pm on Thursday, December 10.
December 10 Agenda: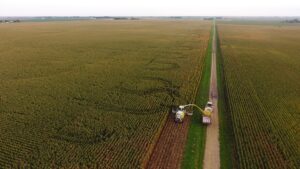 Tax and Spending Considerations: How Do We Handle Government Payments and Income? -Jonathan Shepherd, Farm Management Specialist at the University of Kentucky
Combatting COVID-19 in Rural Communities – Cindy Kinnard, Kewaunee County Director of Public Health
Reframing Tough Conversations for Success – Tina Kohlman, Extension Fond du Lac County Dairy & Livestock Agent, and Stephanie Plaster, Extension Ozaukee & Washington County Agriculture Educator
There is no charge for the webinar, and it is open to everyone who has an interest in this topic.
Registration deadline is 5:00 pm on Wednesday, December 09. Connection information will be emailed before 9:30 am on December 10.
Please direct any questions to Extension Agriculture Educators:
Steph Plaster: stephanie.plaster@wisc.edu
Amber O'Brien: amber.obrien@wisc.edu.
Additional Upcoming Program: Farmers with questions about making forgiveness applications can join a live web meeting, entitled, What Farmers Need to know about PPP Forgiveness, on Friday, Dec. 11 at 11:00 am hosted by UW-Madison Division of Extension, the Wisconsin Small Business Development Centers (WSBDC), and the Wisconsin SBA. Lisa Taylor, Outreach and Marketing Specialist for Wisconsin SBA, will walk farmers through the decision-tree of which application is needed, how to complete applications, and provide answers to frequently asked questions. Use this link to register: https://bit.ly/Dec11_PPP
This Farm Management Update program is sponsored by University of Wisconsin-Madison Division of Extension with special support from the following Extension Educators: Amber O'Brien, Calumet County; Kevin Jarek & Sarah Grotjan, Outagamie County; Scott Reuss, Marinette County; Kimberly Schmidt, Shawano County; Aerica Bjurstrom, Kewaunee County; Liz Binversie, Brown County; John Thompson, Winnebago County; Tina Kohlman, Fond du Lac County; and Steph Plaster, Ozaukee & Washington Counties.