A program for parents of school-aged children
6-weekly sessions, Thursdays 12 Noon – 1:00 p.m.
January 14 – February 18, 2021
(January 14, 21, 28, February 4, 11, & 18)
Location: Live ZOOM class—join from home!
Cost: $25* includes: 1 workbook
Register: https://go.wisc.edu/8ma510
Register by January 8, 2021
Flyer: https://go.wisc.edu/8193o7
*Scholarships available for those with financial need. We want everyone to be able to participate in this amazing program. Simply ask for a scholarship & the course is free, no questions asked.
Class can be given in Spanish with live interpreter! Workbook available in Spanish.
Workshop Facilitators: Chelsea Wunnicke & Amanda Coorough, Extension Educators in Human Development & Relationships (HDR) with UW-Madison Division of Extension
Help your child learn to problem solve in 6 weeks to see positive changes in: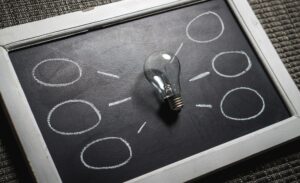 waiting for what they want
sharing & taking turns
remaining calm in frustrating situations
Parents learn word pairs, games & activities to help!
Comments from Participating Parents:
"My family is happier."
"(we are) yelling less."
"I talk to my son about how his feelings and actions affect others."
Contact us with questions:
Amanda Coorough, Sauk & Columbia County HDR Educator, email: amanda.coorough@wisc.edu
Chelsea Wunnicke, Richland County HDR Educator, email: chelsea.wunnicke@wisc.edu, phone: 608-647-6148
Children as young as 4 can learn to think for themselves in ways most of us never thought possible.