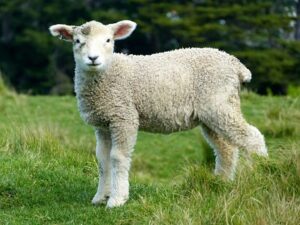 The most highly contagious disease of livestock is foot and mouth disease (FMD) and it remains a threat in almost 100 countries in the world. Sheep are referred to as the "silent shedders" among livestock species susceptible to this devastating animal disease.
Preparedness and response planning for FMD has taken center stage in recent years. Learn about this disease, how the U.S. plans to respond should it be diagnosed in North America, and the Secure Sheep and Wool Supply Plan for Continuity of Business resources available to protect the flock.
When: Tuesday, August 4, 2020
Time: 7:00 p.m. – 8:15 p.m.
Host: Dr. Jay Parsons, Dept of Agricultural Economics, University of Nebraska-Lincoln
Register at: https://register.gotowebinar.com/register/7778541598027663376
If you have any questions, please feel free to contact Carolyn Ihde, Agriculture Agent, Extension Richland County, by email: carolyn.ihde@wisc.edu