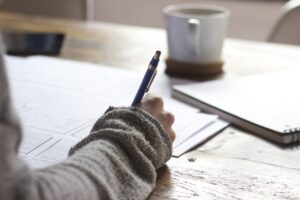 Are you interested in trying out a new idea on your farm?
Have you thought about applying for a grant but weren't sure where to start?
This will be a 3-part series of presentations on grant programs for farmers.
Tune in Wednesday, July 1st at 1:00pm to hear Margaret Krome from the Michael Fields Agricultural Institute present a webinar on grant-writing basics for farmers, including how to design a sound project, when applying for a grant does or does not make sense, and how to find potential funding sources.
On Wednesday, July 8th at 1:00pm Chris and Juli McGuire of Two Onion Farm will talk about their experience applying for Sustainable Agriculture Research and Education (SARE) grants and a Value Added Producer Grant (VAPG).
And on Wednesday, July 15th at 1:00pm program staff from SARE, VAPG, Buy Local Buy Wisconsin, Wisconsin Producer-led Watersheds, and Specialty Crop Block Grants will cover some of the ins and outs of applying for those and other grants.
Register for any or all of these presentations at https://go.wisc.edu/07g345