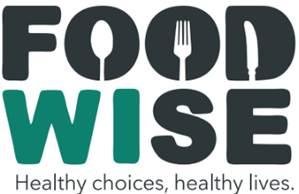 FoodWIse is new name of Wisconsin Nutrition Education Program.
Contact Amber Canto, 608-262-0384, amber.canto@wisc.edu
A successful nutrition education program is getting a new name to make it relevant and accessible to more audiences.
FoodWIse, formerly known as the Wisconsin Nutrition Education Program, or WNEP, has a long legacy of providing nutrition education to Wisconsin families and individuals with limited incomes. While the program remains strong, much has changed at the national, state and local level since it first began.
"We wanted to move away from an acronym that holds little meaning for program partners and our target audience," says Amber Canto, the state coordinator for the program. "Our goal was to move closer to an action-oriented name that reflects our purpose and intended outcomes, as well as focus on a relevant digital presence."
FoodWIse, University of Wisconsin-Extension's nutrition education program, is a federally funded effort that seeks to empower Wisconsin residents with limited incomes to make healthy choices to achieve healthy lives and reduce health disparities. Program funders include the Supplemental Nutrition Assistance Program-Education (SNAP-Ed) and the Expanded Food and Nutrition Education Program (EFNEP).
In 2016, FoodWIse worked in 66 of 72 Wisconsin counties. FoodWIse employs a combination of tested educational strategies designed to help people choose healthy foods and active lifestyles.
FoodWIse nutrition educators work out of county Cooperative Extension offices and in collaboration with state and local partners.
To learn more, visit the FoodWIse website, view a short video,  or contact Richland County Extension Office at 608-647-6148.